ARGO > Overview
Highly accurate, flexible, robust and scalable multicamera system for spacecraft autonomous attitude determination through low cost cameras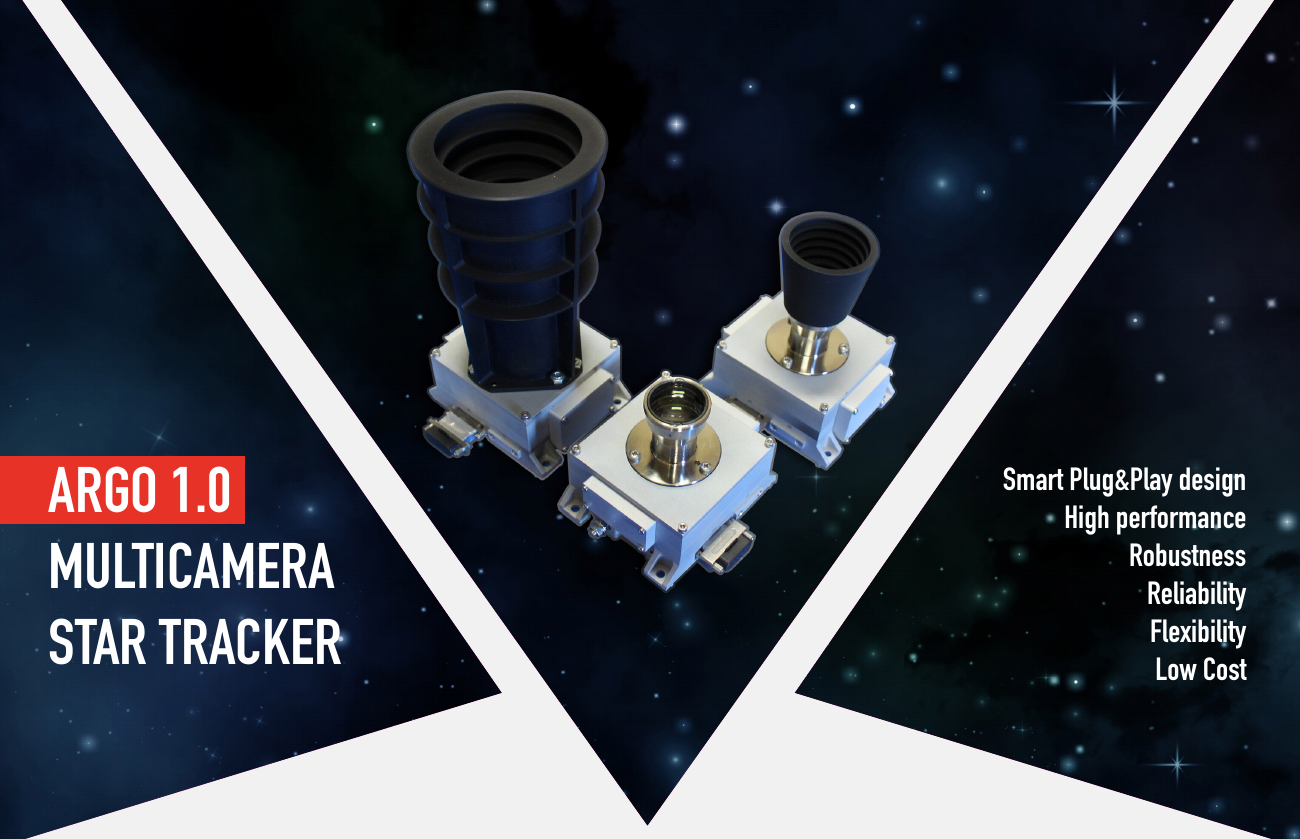 OUR SMART ARCHITECTURE
ARGO 1.0 is composed of:
Smart cameras, including Focal Plane Assembly (FPA), main electronics (with integrated smart processing capabilities) and custom designed radiation tolerant optics.
RPCU or RPDU, in charge of data interface between the satellites and the cameras and working as both communication controller and reconfiguration module. RPDU also manages the distribution of electrical power to all cameras.
OUR SMART AADS SOFTWARE STAR TRACKER
By using the wide redundancy of the raw data provided by the OHs, ARGO 1.0 implements smart data fusion algorithms able to determine in real time the S/C attitude, rate and acceleration and to perform in-flight calibration of each camera model and of camera relative attitude. In addition, a smart filtering process is included, able to provide the star tracker outputs filtered from platform jitter, aiming to contribute to reach high manoeuvrability and stability of your platform.
---